A message from ClassPoint CEO, Dr. John Yan
About three years ago, we launched ClassPoint, an interactive teaching plugin for PowerPoint. Our mission is to make technology accessible and easy-to-use to all educators. With a click of a button, you can turn your slides into quizzes and collect student responses. No need to create your slides in different software or swap between applications. We allow you to use interactive technologies right from your normal PowerPoint.
The combination of power and simplicity of ClassPoint has soon made it a lot of teachers' favorite teaching tool. Until now, over 10 million teachers and students from 100+ countries have used ClassPoint to transform their classrooms. This has always been the strongest motivation for our team to work harder and improve ClassPoint.
These new ClassPoint features bring a more powerful, interesting, and magical presentation experience in PowerPoint. It is now an all-in-one teaching software for PowerPoint users. Read on to see what's new!
Interactive Quizzes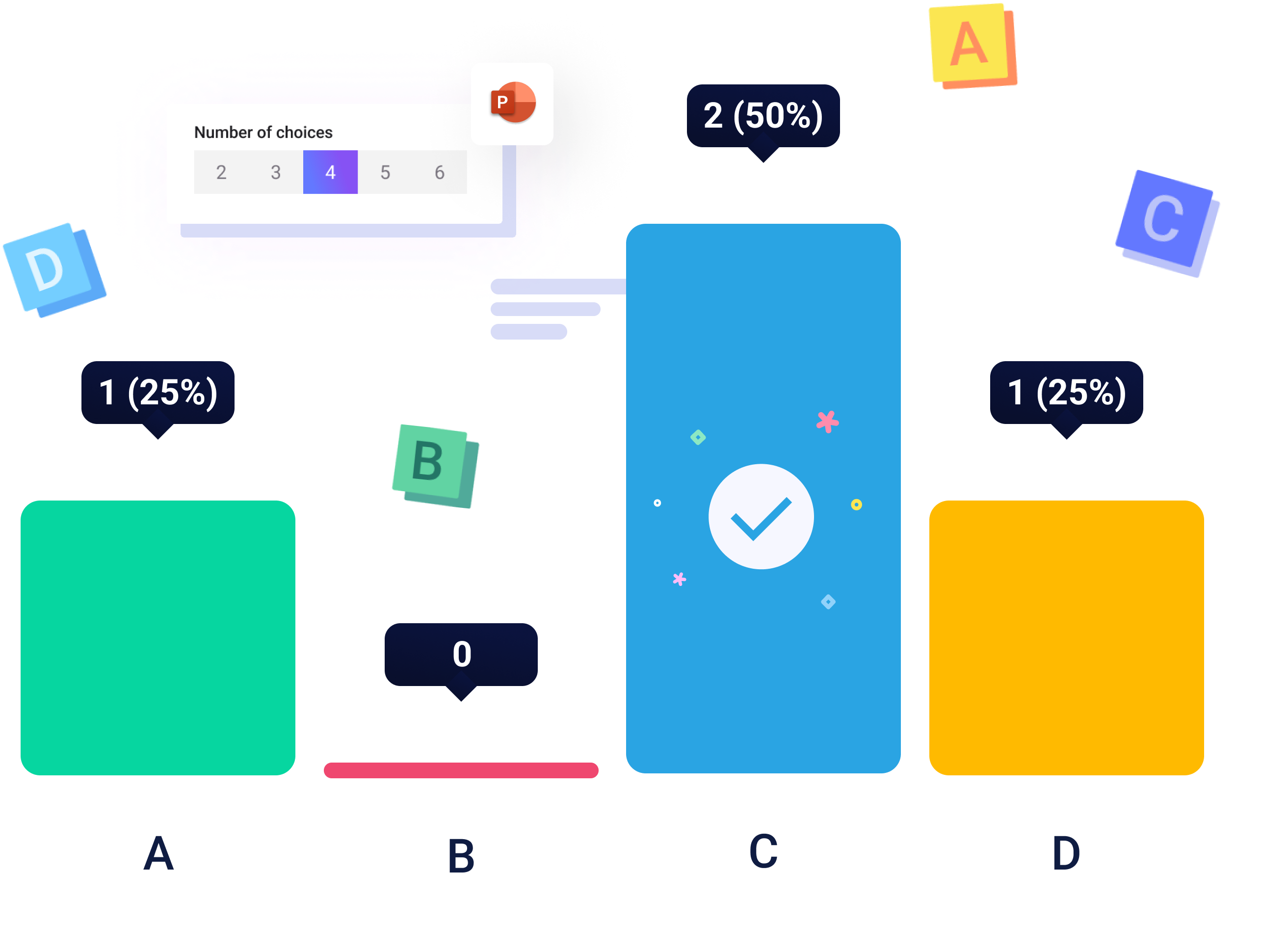 In addition to new activities, all existing 5 types of activities are facelifted. Within ClassPoint's activities, you can now set difficulty levels for Quiz Mode questions, auto score students when an answer is correct, search and filter responses when reviewing, and download student responses and receive formative assessment summary in a color-coded excel.
We've even added some updates on the student side when using their device. In Slide Drawing, students have access to more tools, like shapes and text boxes, to make their responses, and in Image Upload they can search Google straight through ClassPoint to upload an image.
On top of the updates to the existing question types, we've added three new ones!
Fill in the Blanks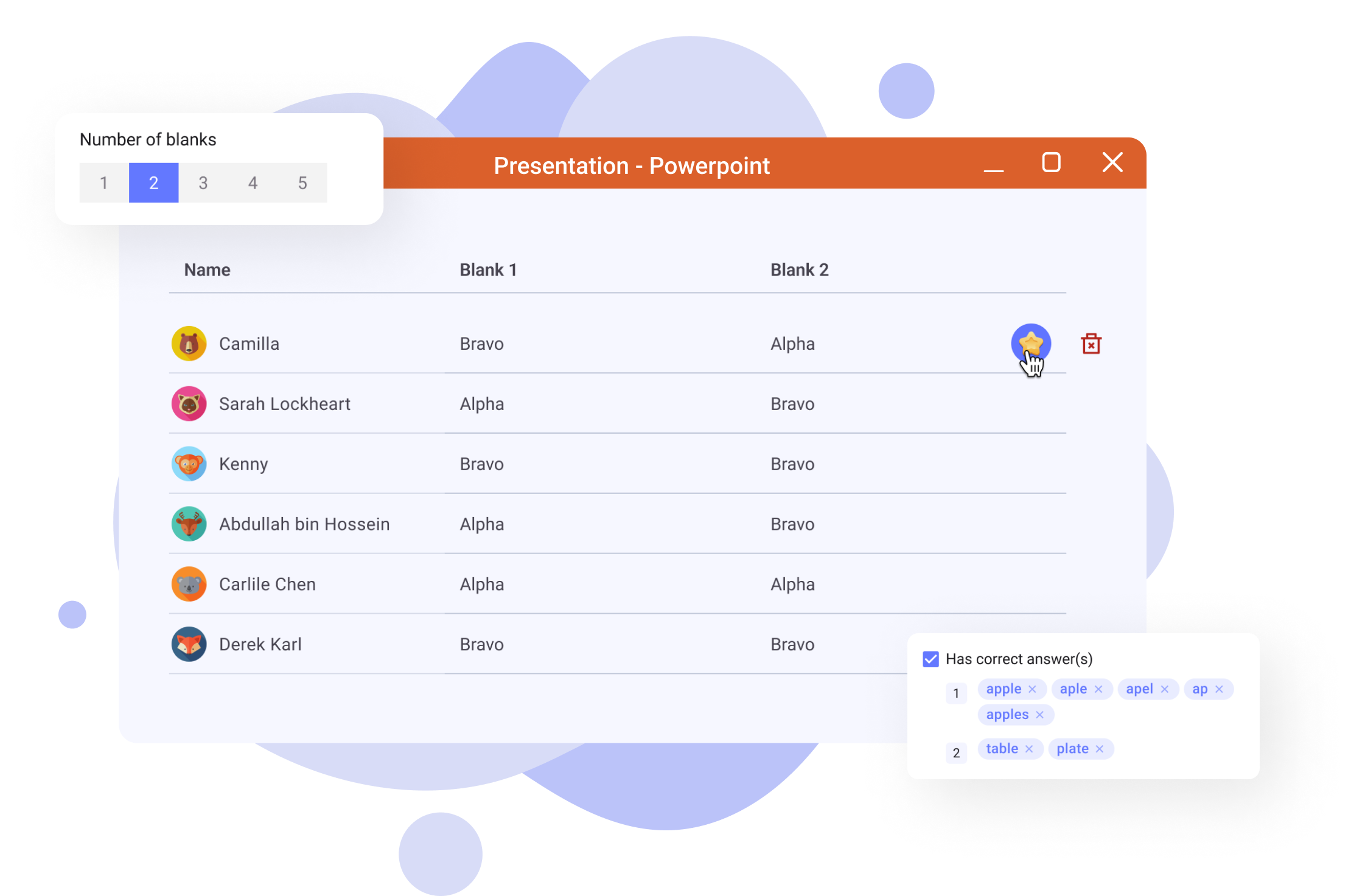 The Fill in the Blanks activity allows teachers to ask participants to submit single-word answers right from their PowerPoint. Up to 5 blanks can be added to a slide for participants to complete. When setting up your question, correct answers can be assigned so that when you are reviewing, the question is graded automatically!
Audio Record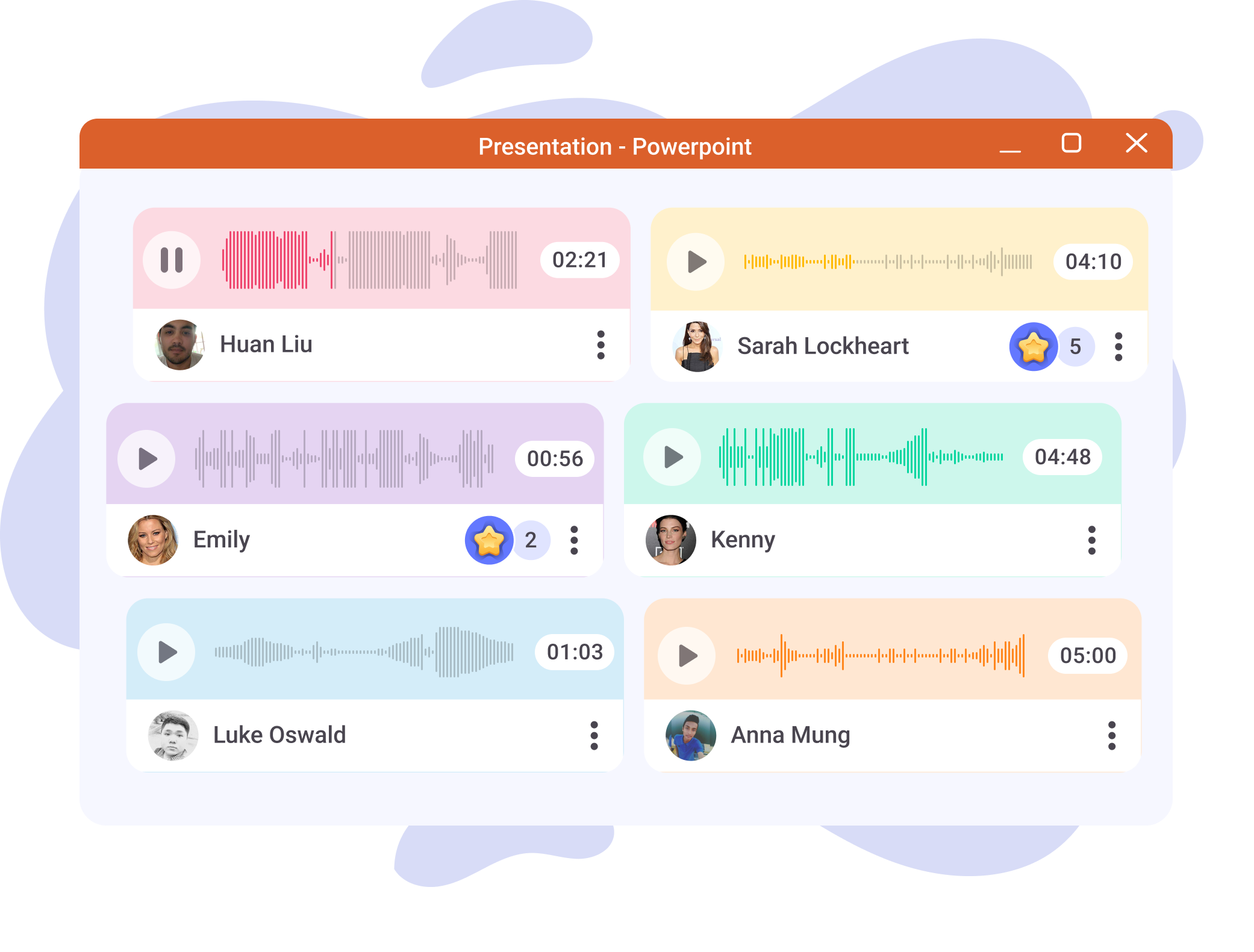 ClassPoint's Audio Record is an activity where participants get to share an audio recording of their voice. This can be a live, on-the-spot recording or they can upload a pre recorded clip. Prompt your audience with a question and get participants to share their ideas via verbal communication instead of written.
Video Upload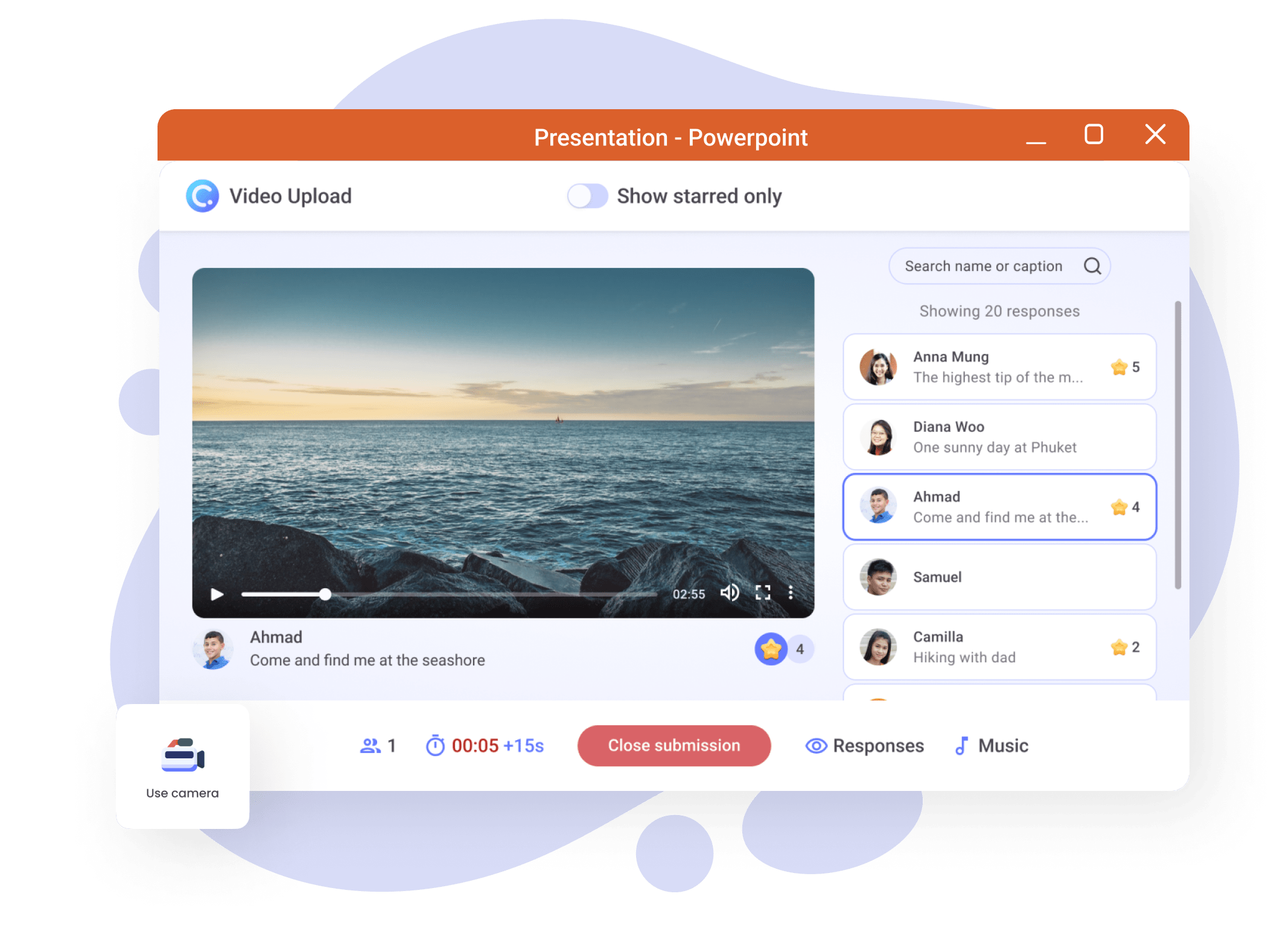 The Video Upload activity challenges the boundary of imagination; it allows limitless creativity when it comes to the showcasing of students' work or presentations. Invite your students to take a live video or upload one from their devices. Watch, review, and discuss together!
Presentation Tools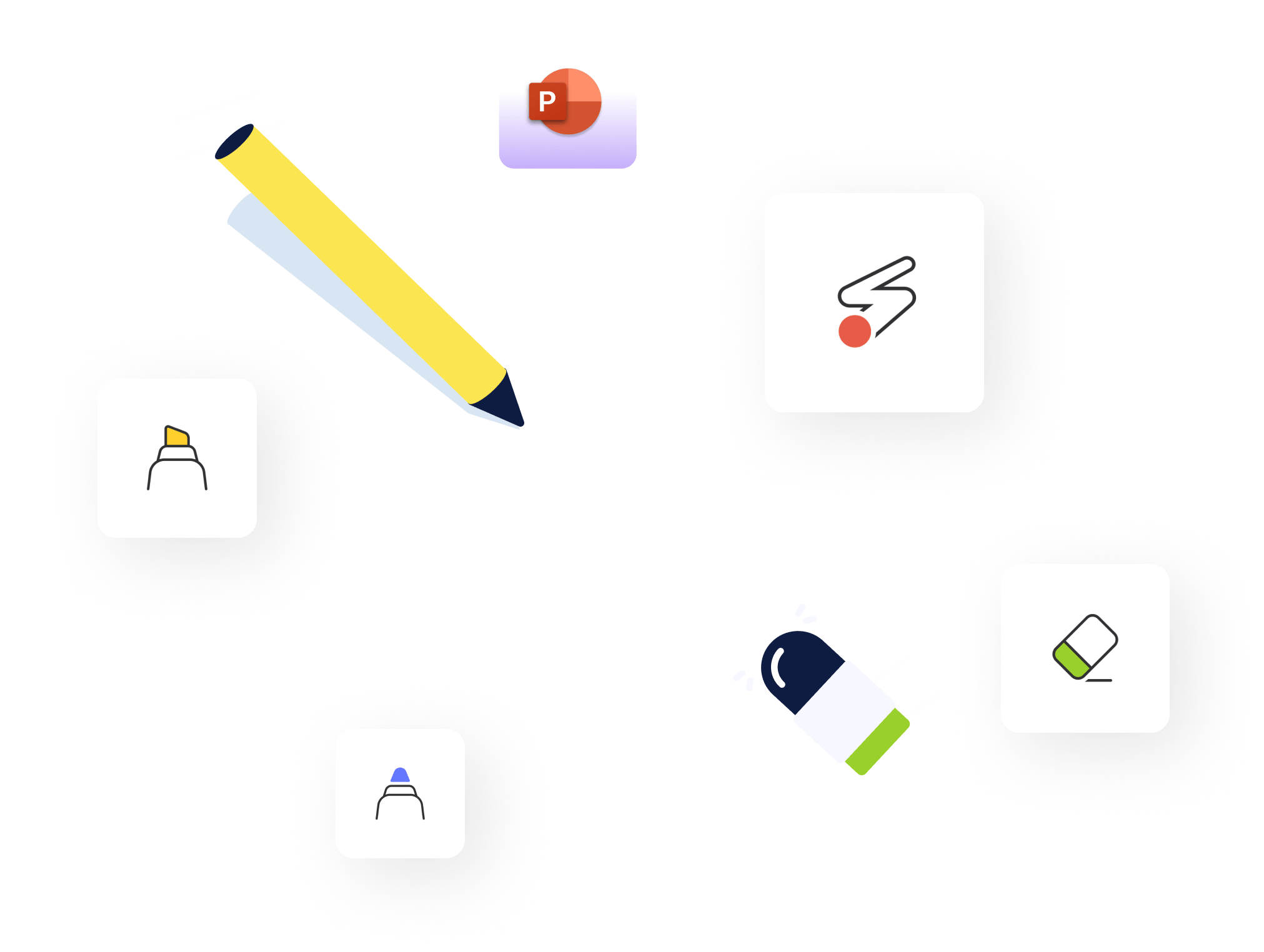 As an all-in-one teaching software, we've added helpful presentation tools that teachers need, but PowerPoint doesn't have. Our laser pointer can be transformed to a laser pen, or spotlight, the pens and highlighters have adjustable thickness, insert and move shapes around during your presentation, and if you are not a touchscreen user, try text boxes to add more notes on your slide!
Your favorite Whiteboard tool now has even more templates and more space for you to add your own custom whiteboard backgrounds. & every students favorite, the random name picker, is now more exciting with both a wheel view and card view.
But the updates are not over yet. We've added more presentation tools for you to access right in PowerPoint so that you can spend less time switching between apps and windows to use the tools that make your classroom smoothly.
Timer & Stopwatch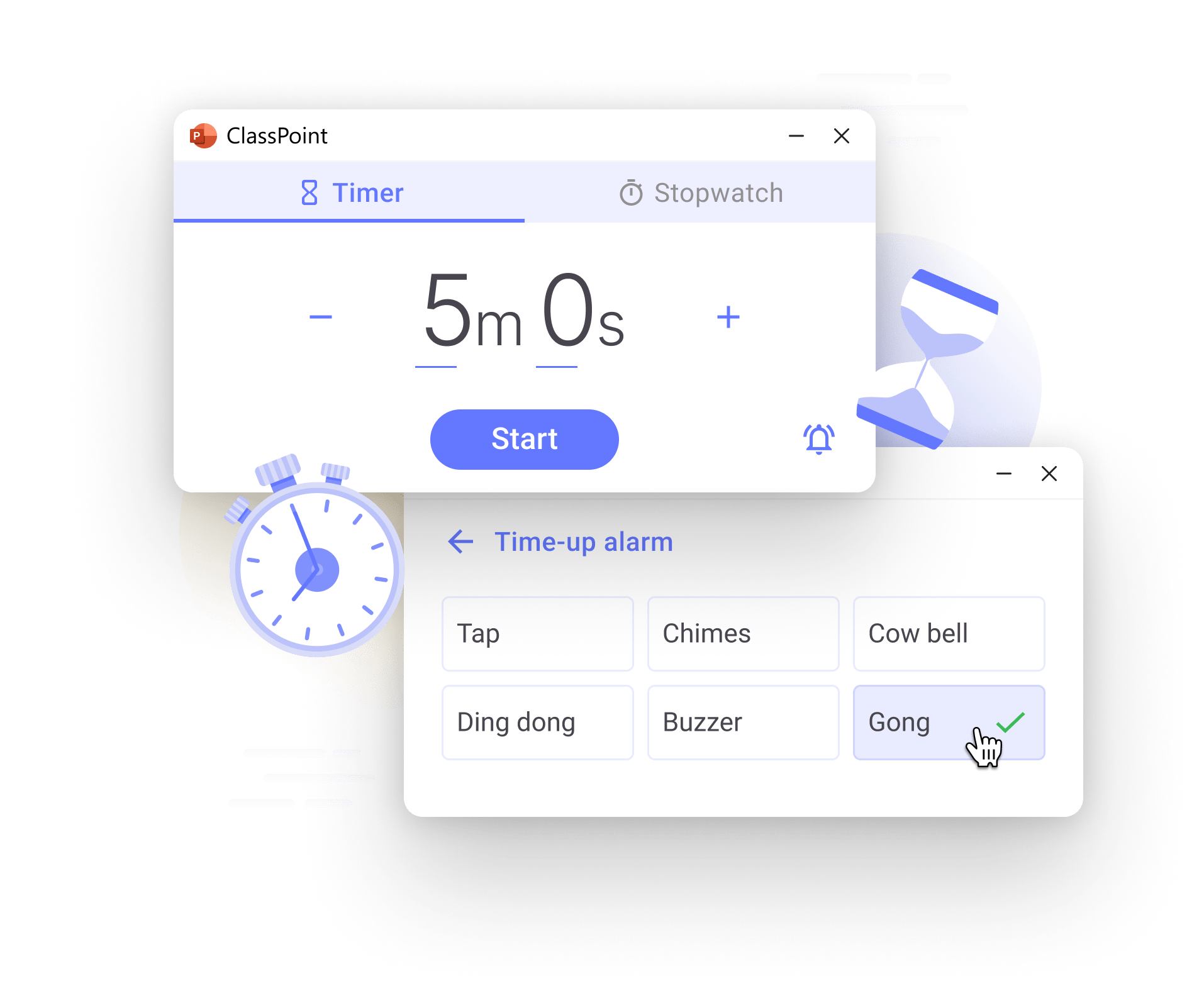 Ready when you need it and easily accessible, start a timer or stopwatch from the ClassPoint toolbar! You can hide your timer in the corner while you present, or expand it to fill the screen during an activity. This essential classroom tool is now a seamless part of your presentation!
Embedded Browser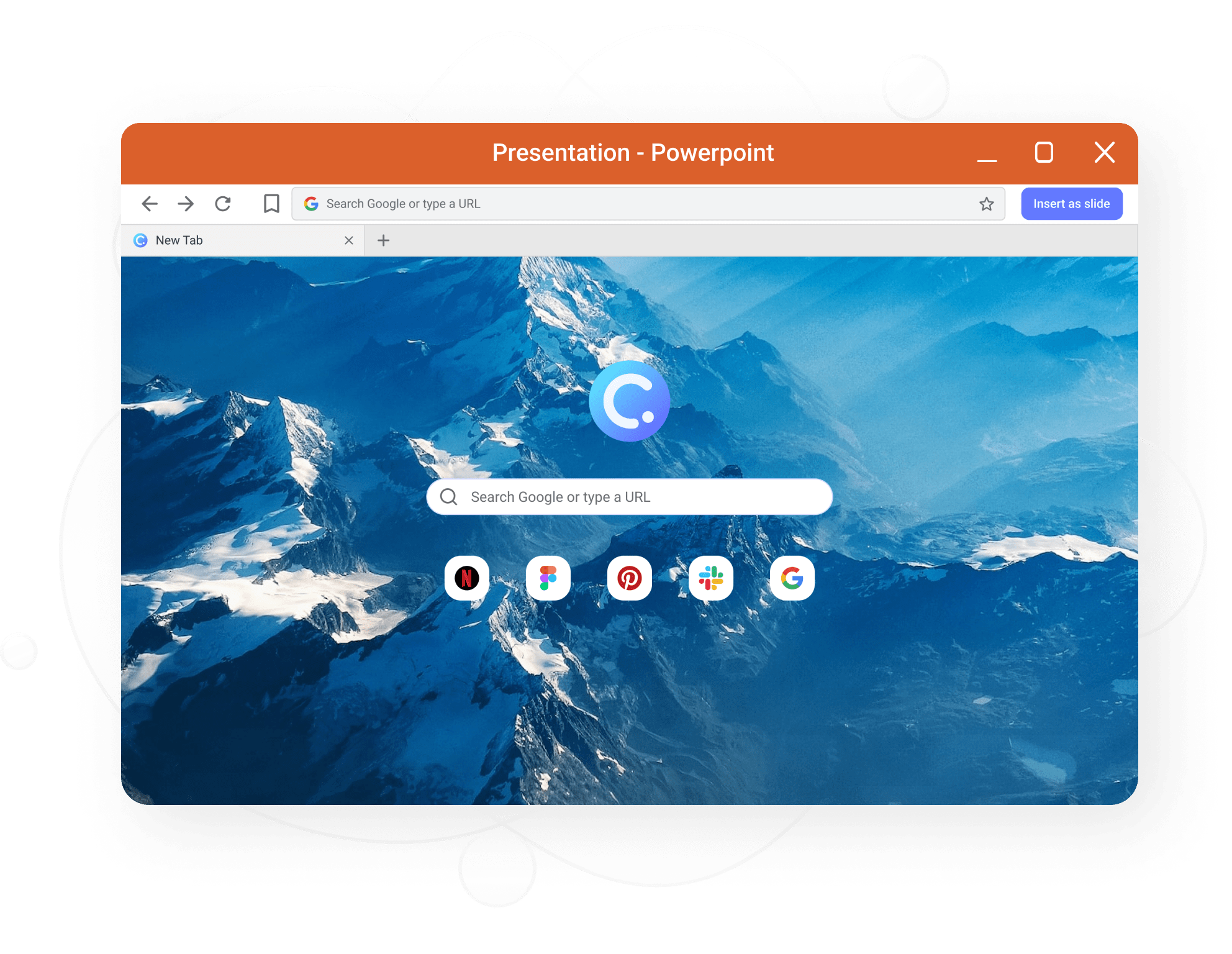 There is also an in-built browser for you to search the web during your active PowerPoint presentation without having to leave! Pin your favorite teaching sites, and you'll never need to waste time switching out of PowerPoint. What if you need to draw on the web page? Simple, just insert the web page as a slide.
Draggable Objects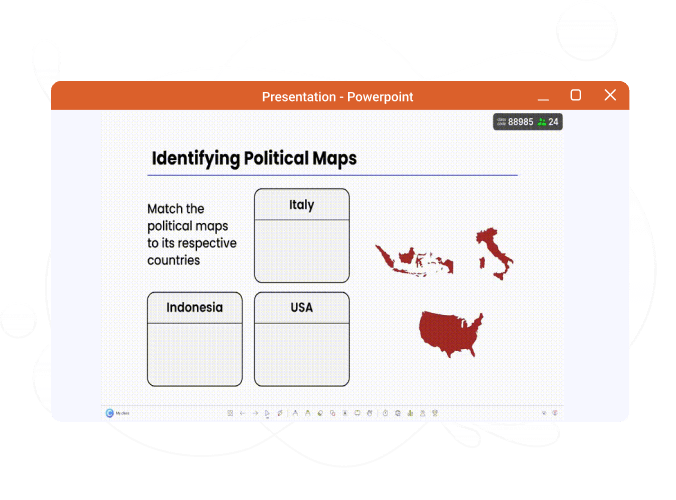 Ever tire of the rigid format of PowerPoint animations? We now introduce, a tool that you've never seen in a slideshow software before, the ability to drag any object around your slide during your slideshow. In edit mode, any text or images on your slides can be turned to "draggable" mode. Then, during the presentation, you can drag those objects wherever, whenever you want! You have full control and freedom over when you want to move items, and where to put them. With a bit of creativity, your slides can be as fun as games. 
Gamification Reward System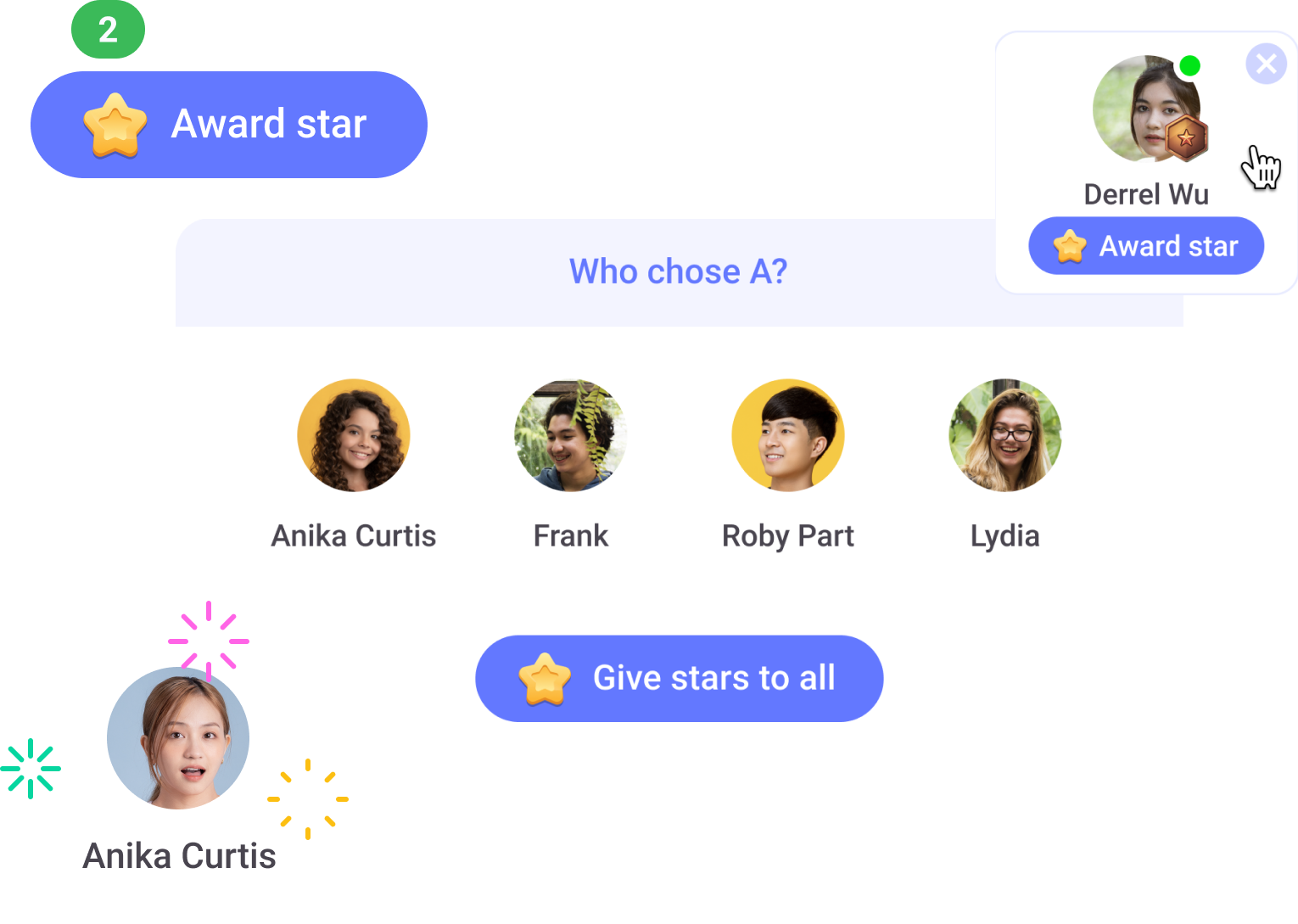 Now, within ClassPoint you can set up classes, add your students, and motivate them in a gamified manner with stars, levels, and leaderboards, no matter if you are teaching online or in a physical classroom. For example, you can use our Name Picker to randomly select students, and award stars as they correctly answer your questions. Or, you can even award stars to the whole class at once.  
Unique Class Codes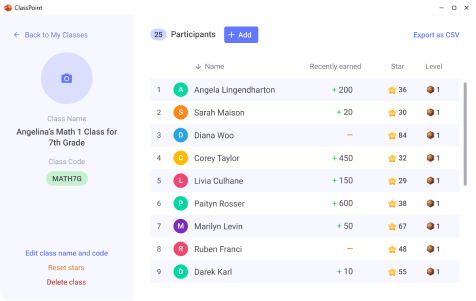 In the new ClassPoint, different class sessions are seamlessly connected with unique class codes. Students' names are saved to that class and it can be reused each time you see those students. This allows you to track students' progress over time.  
Stars & Levels
The stars your students earn in previous classes can be brought forward to the next class. Give stars right from the My Class window when your students don't have devices, or if your students are joined, they can earn stars when they answer your interactive ClassPoint questions!  
Just like in games, students can level up with the stars they earned. The stars and badges motivate students to engage in class more actively than ever and help them visualize their own growth. And the best part? You can customize how many stars it takes to get to each level. Or, try giving creative rewards to students once they reach a new level.
Leaderboard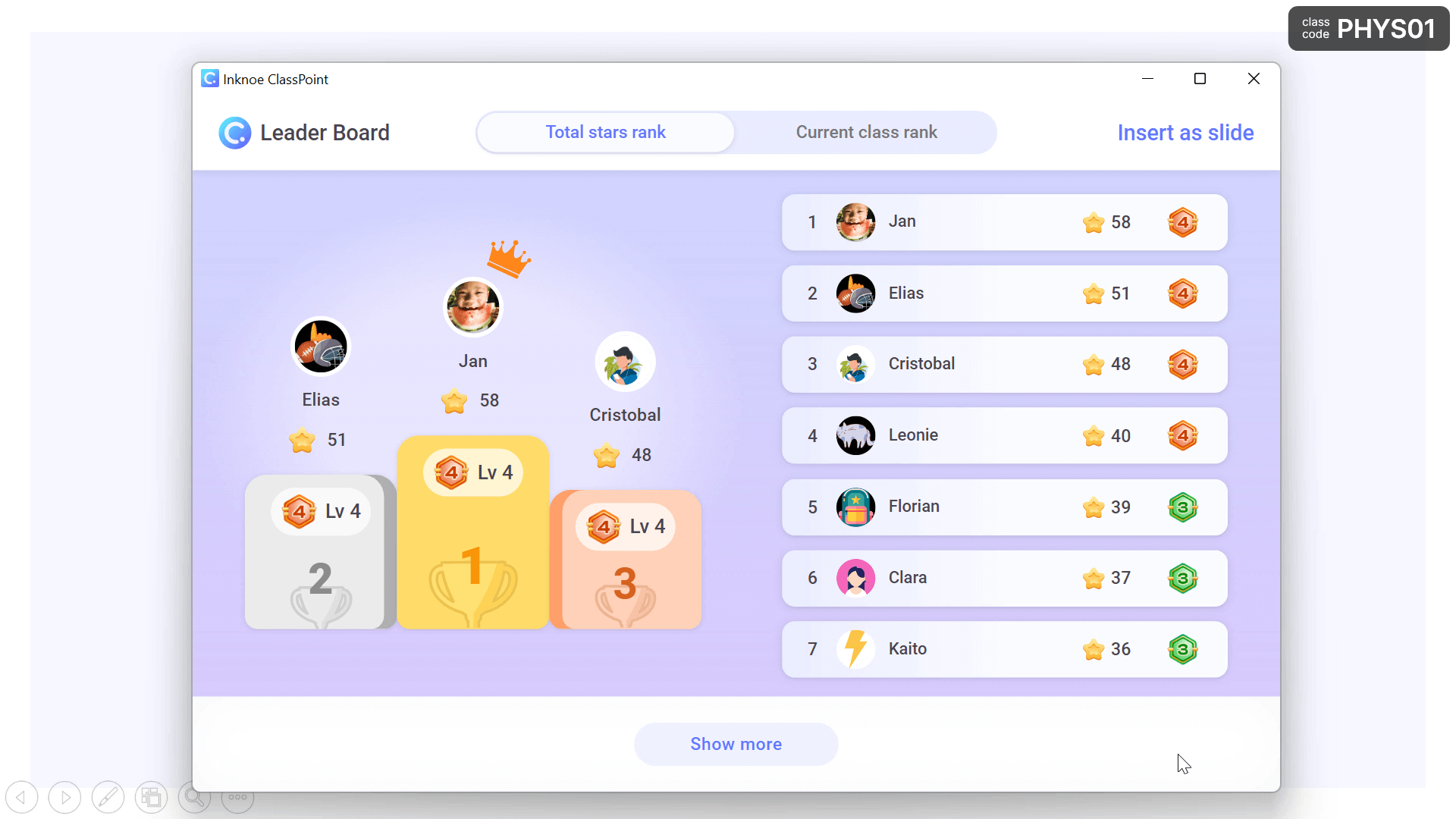 Show your students their progress, and bring in some competition into your classroom with the leaderboard. The leaderboard shows the current class leaders, as well as the total class rank. The total stars shown are ranked based on their stars accumulated across different class sessions, like a championship.  
How Do I Start Using?
This was a quick overview of some of the new and exciting features you can use with ClassPoint 2. But experience teaching with ClassPoint for yourself, and if you'd like to learn more in detail head on over to our getting started page and check out the in-app tutorials.
Look for more new ClassPoint features (translated into 16 languages!) when you download ClassPoint 2, and sign in! If you don't have a ClassPoint account yet, create one & welcome to the family! See how you can transform ordinary classes into engaging and unforgettable experiences. We can't to hear what you think!