In today's world, artificial intelligence (AI) has become an integral part of our lives, and it's no surprise that it's also making its way into the realm of presentations. Microsoft PowerPoint, the go-to presentation software for many professionals and educators, can sneakily take up most of your time when trying to create engaging, visually appealing presentations. Luckily, now, many AI tools can be used and incorporated right inside PowerPoint to help you make your presentations more creative, engaging, and effective in way less time! Using AI in PowerPoint can help you design your slides, add content to your presentation and make it more accessible to others.
In this blog post, we'll explore eight different ways to use AI in PowerPoint to elevate your presentations and automate routine monotonous tasks. From PowerPoint's own tools, other tools integrated into PowerPoint, and outside design tools, these features can help you create more impactful presentations, engage your audience, and convey your message with greater clarity. Let's dive in and see how you can leverage the power of AI for PowerPoint to make your presentations stand out from the rest.
1. Design with AI Templates
Creating a PowerPoint presentation from scratch can be a time-consuming and daunting task. But with AI-powered tools, you can save time and effort by automating the creation and design of your slides.
This AI tool in PowerPoint is especially helpful for those who don't have a background in graphic design or those who are looking for quick and efficient ways to create eye-catching presentations.
AI-designed slide decks for PowerPoint using tools like Beautiful.AI, Presentations.AI, and Tome, create visually appealing and engaging presentations that provide a variety of options to suit your presentation needs. Ranging from business presentations to educational ones, you can easily switch between the offered templates, layouts, and color schemes. Then, further customize the templates by adding your own content, images, and branding elements to suit your needs.
Many online platforms offer AI templates for free, allowing you to choose from a vast range of designs that fit your specific niche. You can even use them to quickly create charts, graphs, and other visual elements for your presentation.
With AI templates, you do not need any graphic design experience to create visually appealing and engaging presentations. AI technology does the hard work for you, helping you to create polished and professional-looking slides in a matter of minutes.
2. AI Quiz Generator
Adding quizzes and games to your PowerPoint presentation can greatly increase engagement and interest from your audience. Did you know that you can use AI in PowerPoint to create quizzes for you?
ClassPoint, a free PowerPoint add-in, uses AI to generate different quiz questions and answers based on the information on your slides, making the quiz-creation process a breeze.
You can customize your question type too! Choose between three question formats: multiple-choice, short-answer, and fill-in-the-blanks, and even further choose which type of assessment you want to ask based on Bloom's Taxonomy Levels. Then, receive live responses from your audience and view the results right within your PowerPoint presentation to get instant feedback on your audience's understanding of the topic.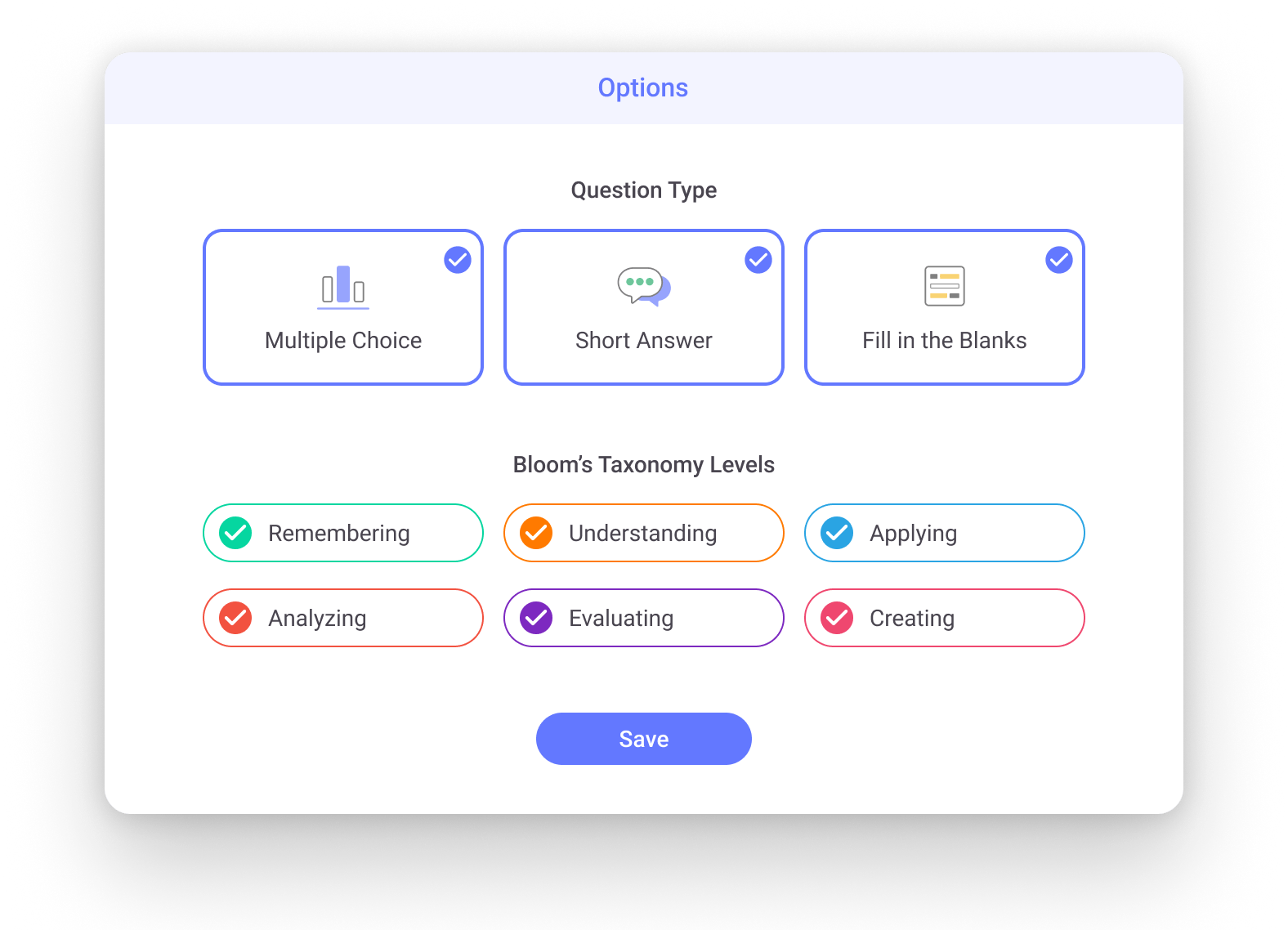 Make use of ClassPoint's gamification to add excitement and competition with leaderboards and levels to the class. By using these tools, you can turn your PowerPoint presentation into a truly memorable immersive learning experience for your audience. With the help of ClassPoint's AI-powered tool, you can create quizzes and games that are not only fun and interactive but also informative and educational.
3. Streamline Content Summarization
One of the best features of using AI for a better PowerPoint is to help you summarize your content. Whether you're presenting a complex topic or sharing research findings, summarizing the key points of your content is crucial for engaging your audience. Luckily, AI tools are available for free to help you create effective summaries that make your content more digestible.
To get started, first, determine which parts of your presentation need summarizing. Take a paragraph from one slide and trim it down to bullets with AI-powered tools, like SummarizeBot or ChatGPT, to generate summaries that are concise and informative.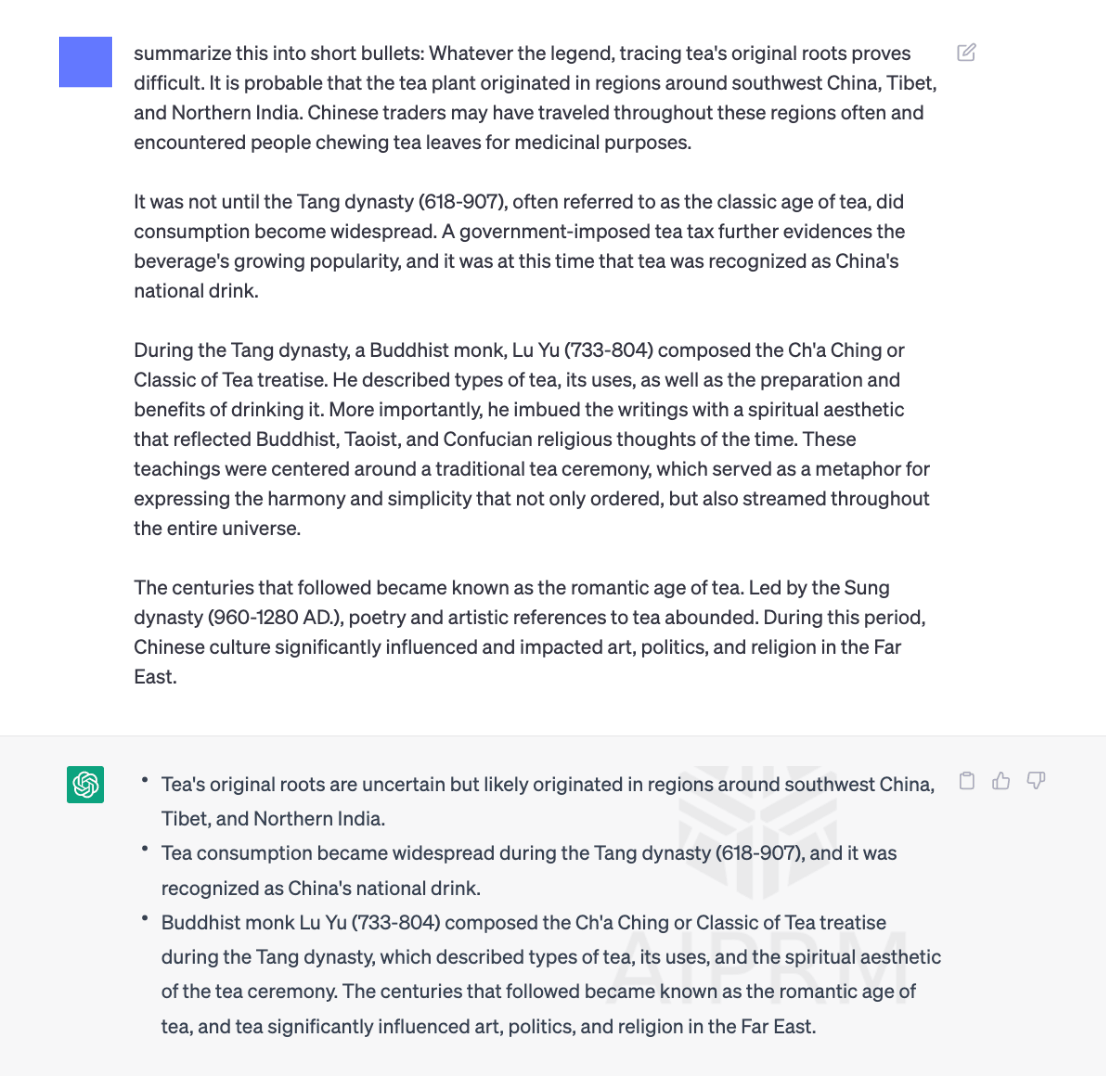 By incorporating AI-powered summaries into your PowerPoint presentation, you can keep your audience engaged while ensuring that your key points are easily understood. Whether you're creating a slide deck for a class presentation or a business pitch, AI-powered summarization can help you quickly and easily create clear and concise content that is easy to understand and remember.
4. Turn Audio Recordings into a Presentation
Have a recording of speech, lessons, or webinar that you would like to turn into a presentation? Or, if you find it easier to talk about your presentation before adding content to your slides, try using a speech-to-text AI tool. Tools like, SpeechText.AI, rev.ai and Otter.AI, transcribe your spoken words to text for a clear breakdown of your presentation.
With SpeechText.AI, you can upload a file and AI will provide you with a full transcription. Then use your content summary AI tool from the suggestions above, and summarize the recording! You can use these points to help you build a clean, yet detailed presentation. With Otter.AI, this can be used for live classes, or presentations for automated note-taking, remembrance of key details, and a full summary when it is complete.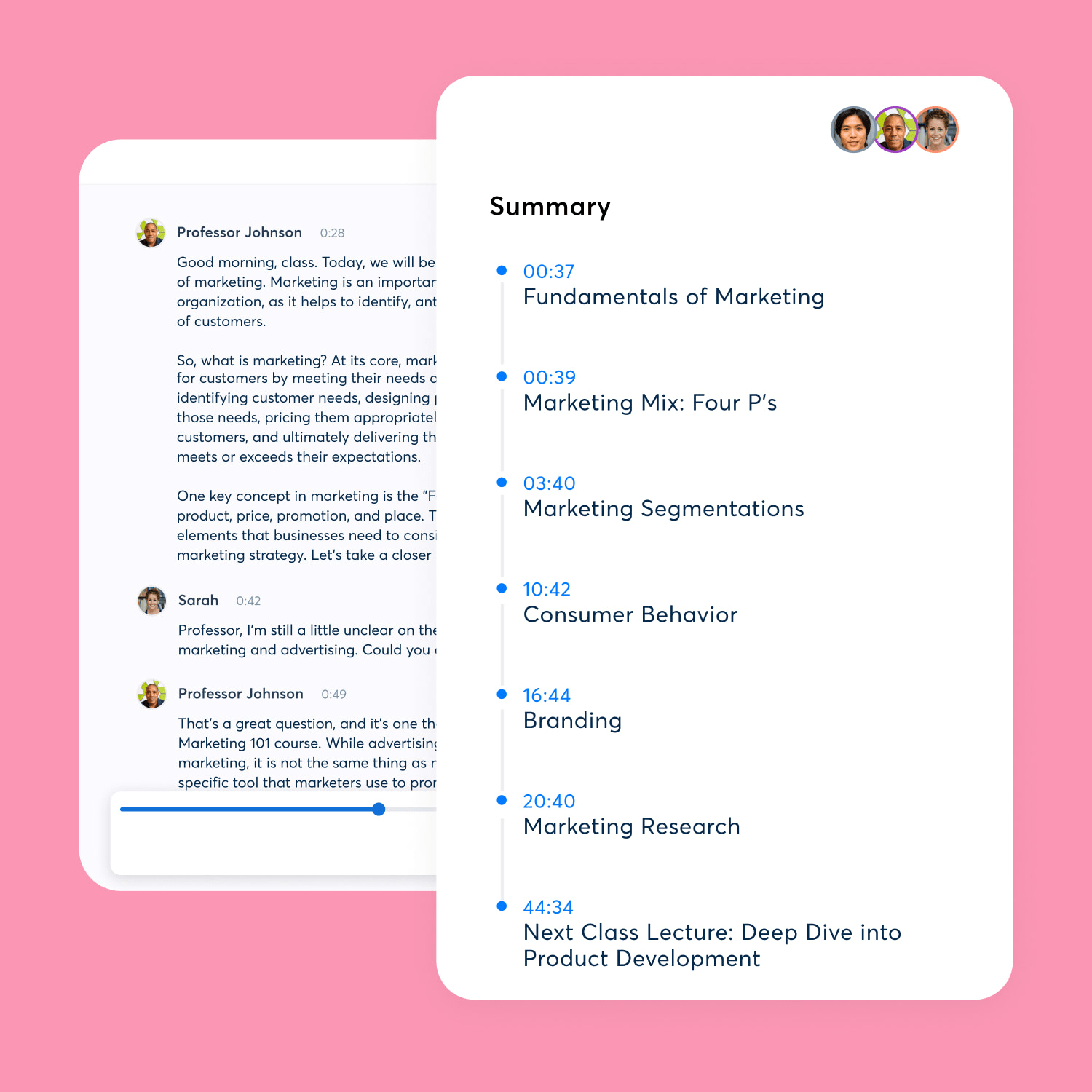 As most people speak faster than they can type, these speech-to-text tools can save you time in your preparation process, keep you organized with all your main points, and can even help you review and practice before your actual presentation.
5. Improve Writing Style
One of the biggest challenges of creating a PowerPoint presentation is crafting compelling content. That includes both images AND your text on the screen. If you find yourself often phrasing ideas and concepts the same, or want to keep an eye on your grammar and other spelling mistakes, then using a language improvement AI tool can help.
Grammarly, one such tool that works right in PowerPoint, checks for grammar, spelling, and punctuation errors, in addition to helping you enhance your writing style. For example, it can flag sentences that are too long, passive, or repetitive. It can also suggest synonyms for overused words and offer ideas for sentence structure variation.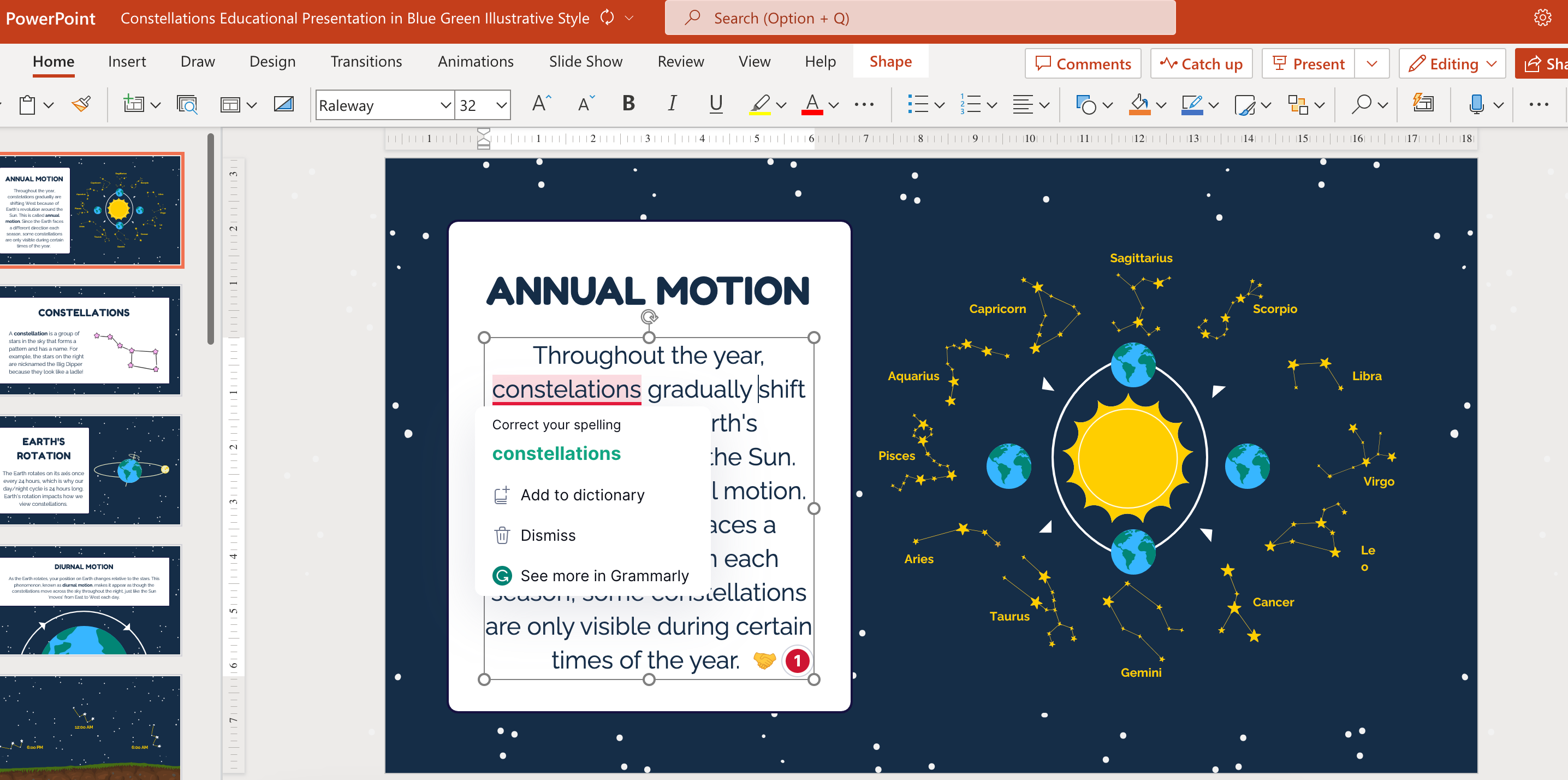 Other tools, like Peppertype, anyword, and Jasper, can generate new content in a new tone based on just a few words you provide as a prompt. Use these tools to begin your writing process and trim it down to add to your PowerPoint presentation.
By using language improvement AI tools, you can enhance the quality and effectiveness of your PowerPoint presentation, making it more engaging, clear, and error-free. These tools streamline the process of refining your language, allowing you to focus on the content and overall impact of your presentation.
6. Create New Images
Adding images to a presentation can be time-consuming and troublesome to watch out for copyrights. However, you can use AI to help create images for your presentation easily, more efficiently, and for free.
AI-powered image editors, such as Adobe Sensei or Canva's new AI feature, can help you create unique and professional-looking images for your presentation. They can suggest design ideas and even make edits to the images as you tell them. To create images from total scratch, use tools such as Jasper, an input text for the tool to create a brand new image.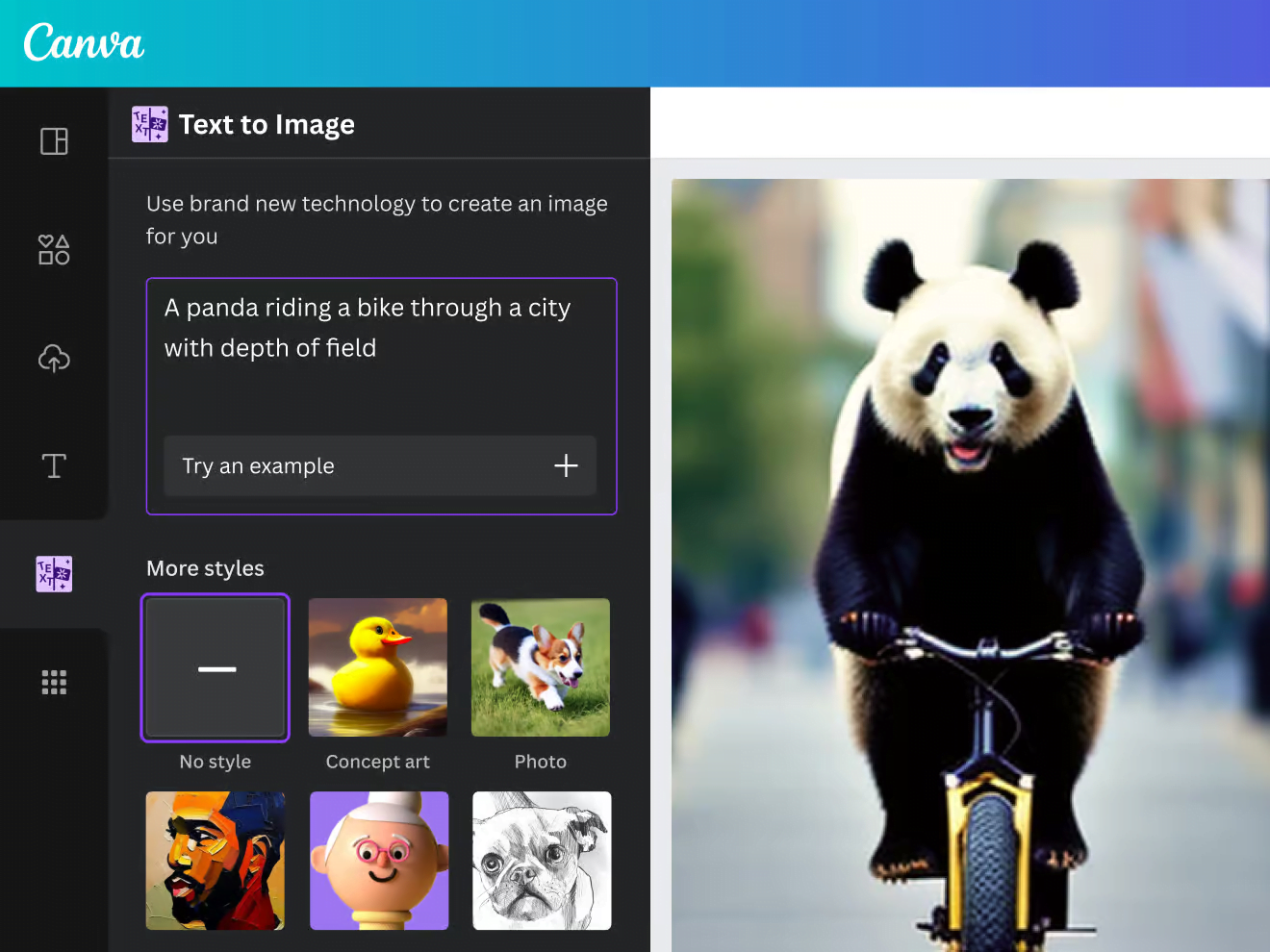 This is an efficient and time-saving method to seamlessly incorporate high-quality images into your presentation without the hassle of scouring the internet for the perfect ones. This leaves you time to streamline your workflow and allows you to focus more on the content and delivery of your presentation, rather than being bogged down by the tedious task of image searching.
7. Generate Charts and Graphs
Effectively communicate complex information by creating visually compelling and informative presentations. To do this, infographics, charts, and graphs of any kind are a welcome way for your audience to clearly understand the data. With AI, we can simplify this process of creating dynamic and impactful visualizations.
With intuitive interfaces, AI tools like, Appypie, GraphMaker.AI, and Tableau, users can effortlessly import data from various sources and transform it into visually appealing charts and graphs. Whether it's bar charts, line graphs, pie charts, or interactive dashboards, these AI-powered tools provide an extensive range of visualization options to suit exactly what you need.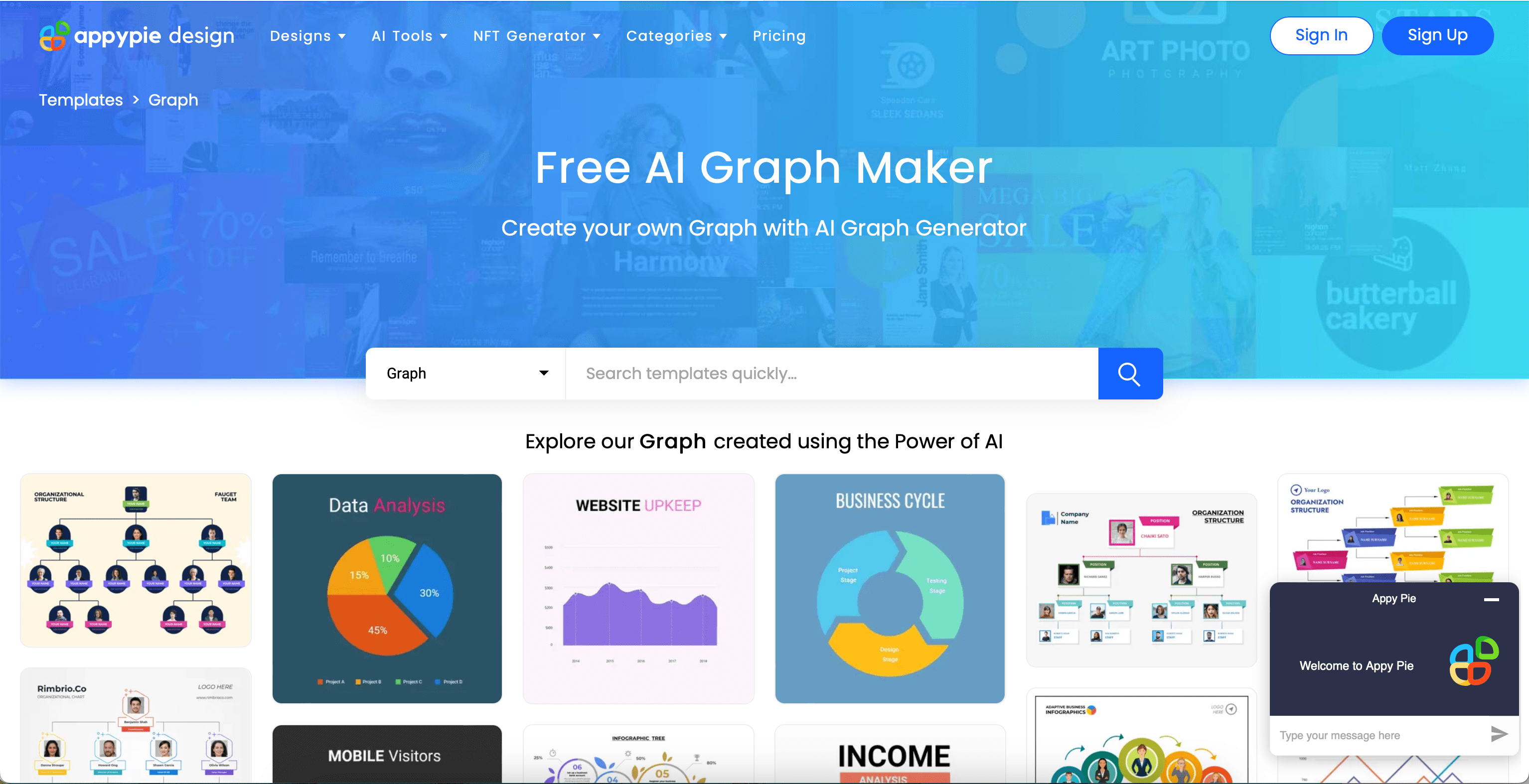 These tools can also help to customize your charts and graphs by suggesting the best type of visualization for your data or by recommending changes to your existing charts to make them more effective. Export these charts or screenshot to add to your PowerPoint presentation.
These AI tools can help to create visually stunning and data-rich presentations that captivate and inform your audiences – without spending hours making it yourself!
8. PowerPoint's Own AI Tools
Did you know PowerPoint has some of its very own AI tools already inside? It's true! Aside from the highly anticipated productivity helper, Co-Pilot, there are a few more!
Try out PowerPoint's AI-Powered Presenter Coach. The Rehearsal Coach feature uses AI to analyze your presentation delivery, then provides real-time feedback on your delivery, pacing, and tone and offers suggestions on how to improve your presentation skills. To rehearse with the Coach, click on the "Slide Show" tab and then click on the "Rehearse with Coach" button.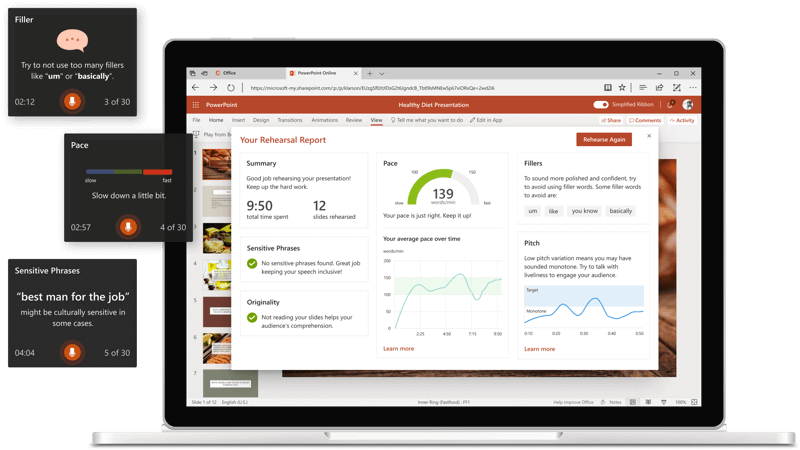 In addition, try out Live Captions, the Slide Translator, and Design Ideas. The Design Ideas tool has been around for AGES, for good reason! If you are a Microsoft 365 subscriber, once content is added to your slide, click on the Design Ideas button in the PowerPoint ribbon. The designer will analyze your presentation content and automatically provide several design options that you can choose from to take your presentation up a notch.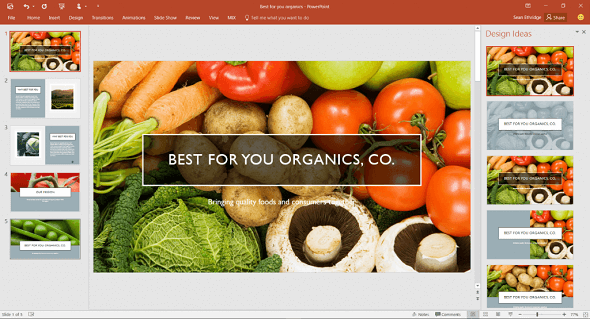 Conclusion
Overall, there are many creative and innovative ways to incorporate AI in PowerPoint presentations, including using AI to create professional looking presentation slides in seconds. From designing beautiful slides with AI templates to summarizing your content and generating new content based on your slides, there are many tools and techniques you can use to elevate your presentations.
If you're interested in exploring generating quizzes with AI further, be sure to check out ClassPoint's AI quiz generator, which can help you create interactive and engaging quizzes and games for your presentations. With the help of AI, you can take your PowerPoint skills to the next level and create memorable and impactful presentations that leave a lasting impression on your audience.
Further Readings: